MarioFan7589
(
talk
) 22:34, October 11, 2013 (UTC)The Fan is a Club Penguin mascot. He was first introduced in a Club Penguin Times issue #567, and is now a mascot. He, so far, has given out four backgrounds, and is the mascot that has the rarest items, even though they're all bait items.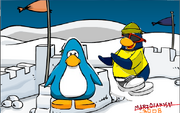 Bait Items:
Edit
The Fan has all the stamps.
Unlike the advarage hacker, or Club Penguiner, he has a customly made-exclusive design for a stamp book cover.
This probably could mean he could be freinds with Pgees in a way.
He is the only mascot that you can see his stamp book on.
Unlike any typical mascot, he can only have a curtain amount of friends each visit that he makes. This is meaning that you can only get his background by being one of his 120 friends per visit.
His real penguin name is MarioFan7589.
There, also, is a framer for him on Club Penguin by typing in 'The Fan' in your buddy list, but it's not the guy.
When you add him on your buddy list, it will say "The Fan is helping write a custom Club Penguin newspaper on YouTUbe. To add him as a friend, you must meet him on the island." This is what happens if you type in MarioFan7589 in the friends list, but is very rare if it would happen, as it shows him without a pose.
In game, he is old blue, which is his REAL color.
In 2008, when you add him as a friend, it would say "Would you like to add is#3sca#3c to your friends list?" This glitch is fixed.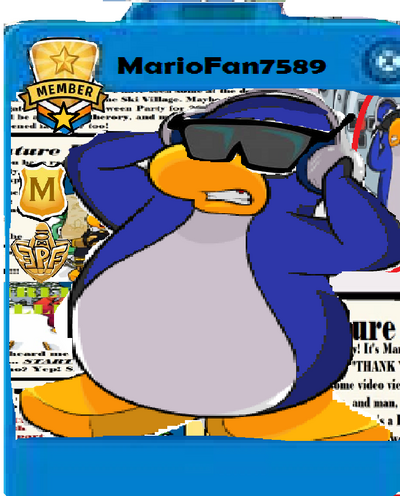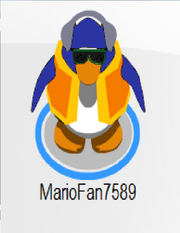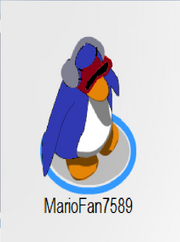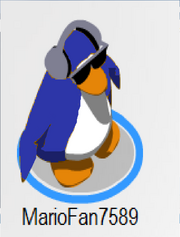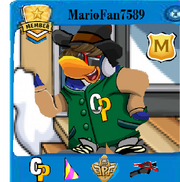 Future Notice
Edit